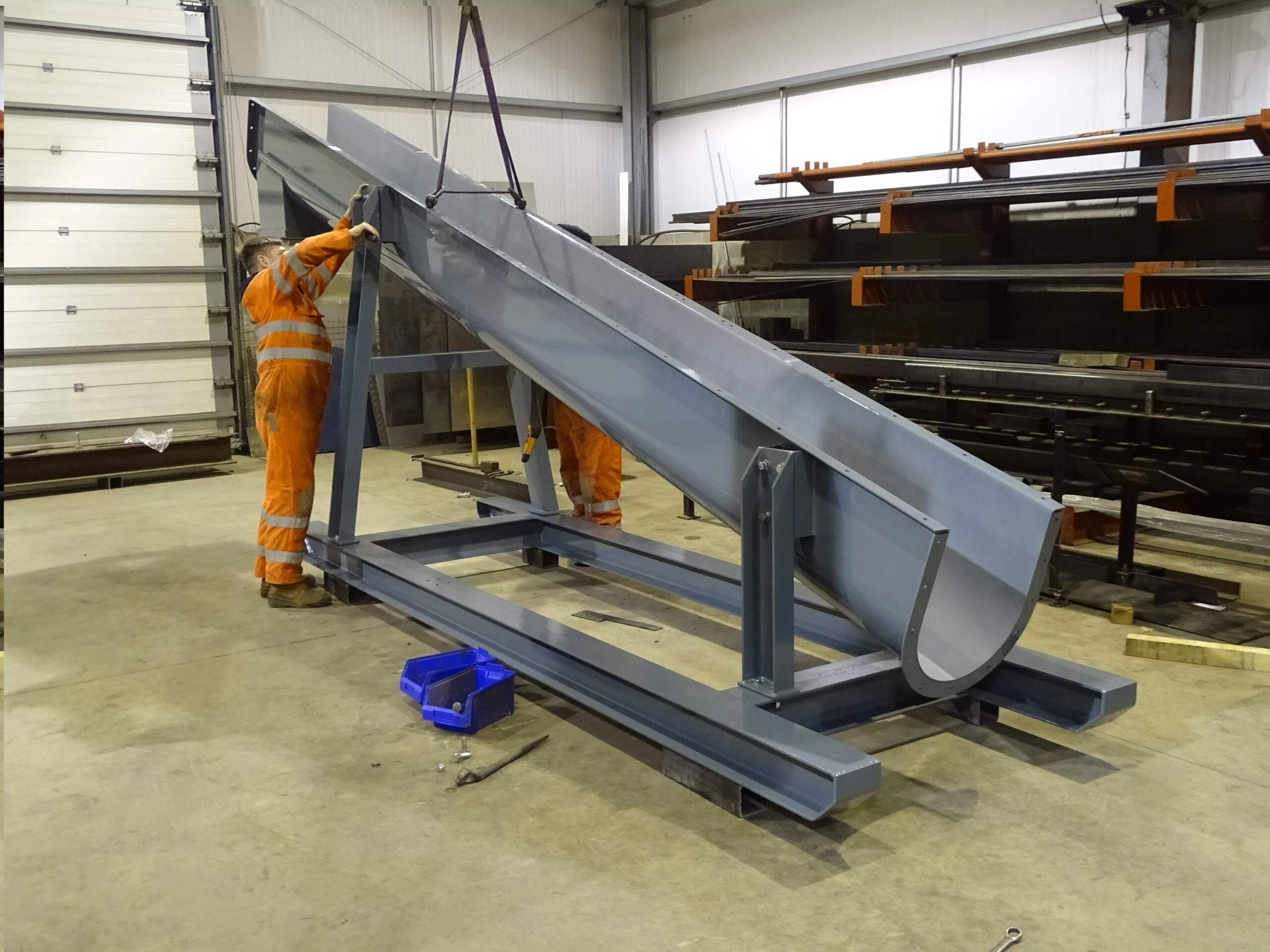 Exciting opportunities to join our team. We have a range of vacancies available which will allow you to utilize your skills and expertise as a professional in our industry. If you have a strong desire to contribute to our growing business, we have exciting vacancies available for you. Come be a part of our enthusiastic team at Crushing & Screening ltd. To express your interest, please email us at info@crushingandscreening.co.uk with your latest CV. Join us today and embark on a new and rewarding career.
Explore our exciting career opportunities.
Fabricator / Welder
Industrial Painter
Skilled Labourer
Fabricator / Welder Apprentice
To apply or simply find out more please email info@crushingandscreening.co.uk
Join the Crushing & Screening team.
At Crushing & Screening ltd, we're more than just a manufacturing company, we are a tight-knit team that's been crafting quality products for generations. We will introduce you to a world of opportunities, where you're not just an employee but a valued member of our team.
As a family-owned manufacturing company, our values are deeply rooted in a customer first ethos. We put our customers at the centre of everything we do, because their success, is our success. We also understand the power of nurturing talent, which is why we're proud to offer an exceptional apprenticeship scheme and numerous employee growth opportunities.
Apprenticeship Scheme.
We believe in investing in the future, and that future starts with you. Our apprenticeship program is hands on and immersive experience designed to equip you with the valuable skills and knowledge you will need to succeed. You'll learn from seasoned experts who are passionate about their craft.
Growth Opportunities.
We don't just hire employees, we foster careers. With us, you're not limited in your role, we encourage growth and provide the support you need to climb the ladder of success. Your ambitions are our ambitions.
Innovative Manufacturing.
We pride ourselves on our commitment to innovation and cutting-edge technology. You'll have the chance to work on state-of-the-art equipment and be part of groundbreaking projects that shape the future of manufacturing.
Quality Careers.
Just as we are dedicated to producing top-quality products, we're equally dedicated to crafting top quality people. Your work with us is an opportunity to make a meaningful impact and take pride in what you do. You will be involved in projects every step of the way, from cradle to grave.
At Crushing & Screening ltd, we believe that our success begins with the success of our team. Join that team, where every day is a chance to grow, learn and make a difference. Together, we'll craft a future filled with endless possibilities.
Apply today, email info@crushingandscreening.co.uk and start your new career journey.