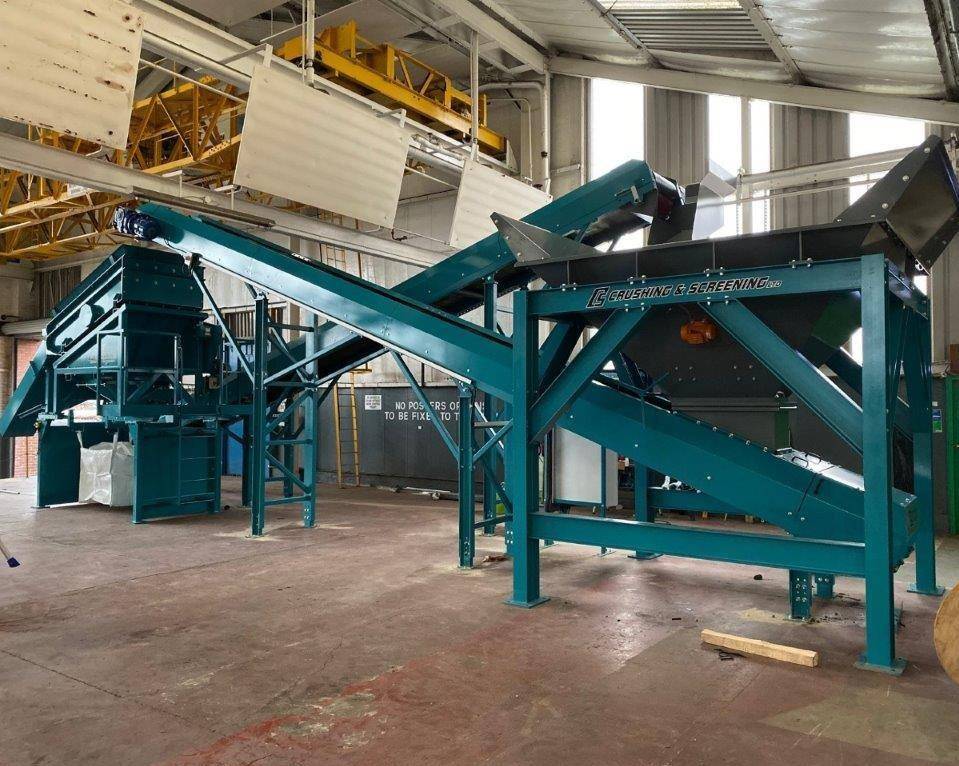 Conveyors and Picking lines
Welcome to our webpage dedicated to conveyor and waste recycling picking systems.
Here at Crushing & Screening ltd, we specialize in providing innovative solutions that optimize efficiency and productivity.
Our conveyor systems and picking lines are designed to streamline the sorting process, enhance material recovery, and contribute to a cleaner and greener environment.
Conveyor Systems
Our conveyor systems are tailored to meet your specific requirements. With a focus on durability, reliability, and versatility, our conveyors are capable of handling various materials. They are engineered to withstand heavy-duty usage and are equipped with advanced features and integrated safety mechanisms. Whether you require horizontal, inclined, or cranked conveyors, we offer customizable solutions to suit your unique needs.
Picking Lines
Efficient material separation is crucial in waste recycling, our picking lines are therefore ergonomically designed to achieve optimum performance. By combining human expertise with automated processes, we ensure an efficient and effective sorting operation. Our picking lines can be customized to handle different waste streams, providing the flexibility needed to adapt to evolving recycling needs.
Benefits
By investing in our conveyor systems and waste recycling picking lines, facilities can gain a multitude of benefits. These include increased throughput, reduced labour costs, improved sorting accuracy, enhanced material recovery rates, and minimized environmental impact. Our systems are designed with energy efficiency in mind, ensuring optimal performance while reducing overall power consumption. Additionally, our user-friendly interfaces and intuitive controls make operating our equipment straightforward.
Customer Support
At Crushing & Screening ltd, we are committed to providing exceptional customer support. From initial design and installation to ongoing maintenance and technical assistance, our team of experts is dedicated to ensuring your satisfaction. We understand the unique challenges of our customers and are equipped to offer tailored solutions that meet your specific needs. Our prompt and reliable customer service ensures that your operations run smoothly, minimizing downtime and maximizing productivity.
Whether you require a conveyor system or a waste recycling picking line, we have the solution for you. Explore our website to learn more about our products, browse through customer testimonials, view our company YouTube Channel and learn more about our commitment to quality and innovation. Contact us today to discuss your requirements and find the perfect solution for your business.
Conveyors
Precisely the right conveyor for your conveyance needs. Engineered and fabricated for your application. Curved and special conveyors complete with feed boots, chutes and other accessories if required.
Take a look at some of our previous work in our gallery.

Picking Lines
Our ergonomically designed Picking lines allow operators to quickly, safely and comfortably recover the maximum number of products from the sorting line.
Take a look at some of our previous work in our gallery.
Swan neck
Swan neck conveyor systems are designed to optimize material handling in many industries, providing efficient and reliable transportation of materials within your facility.
Take a look at some of our previous work in our gallery.