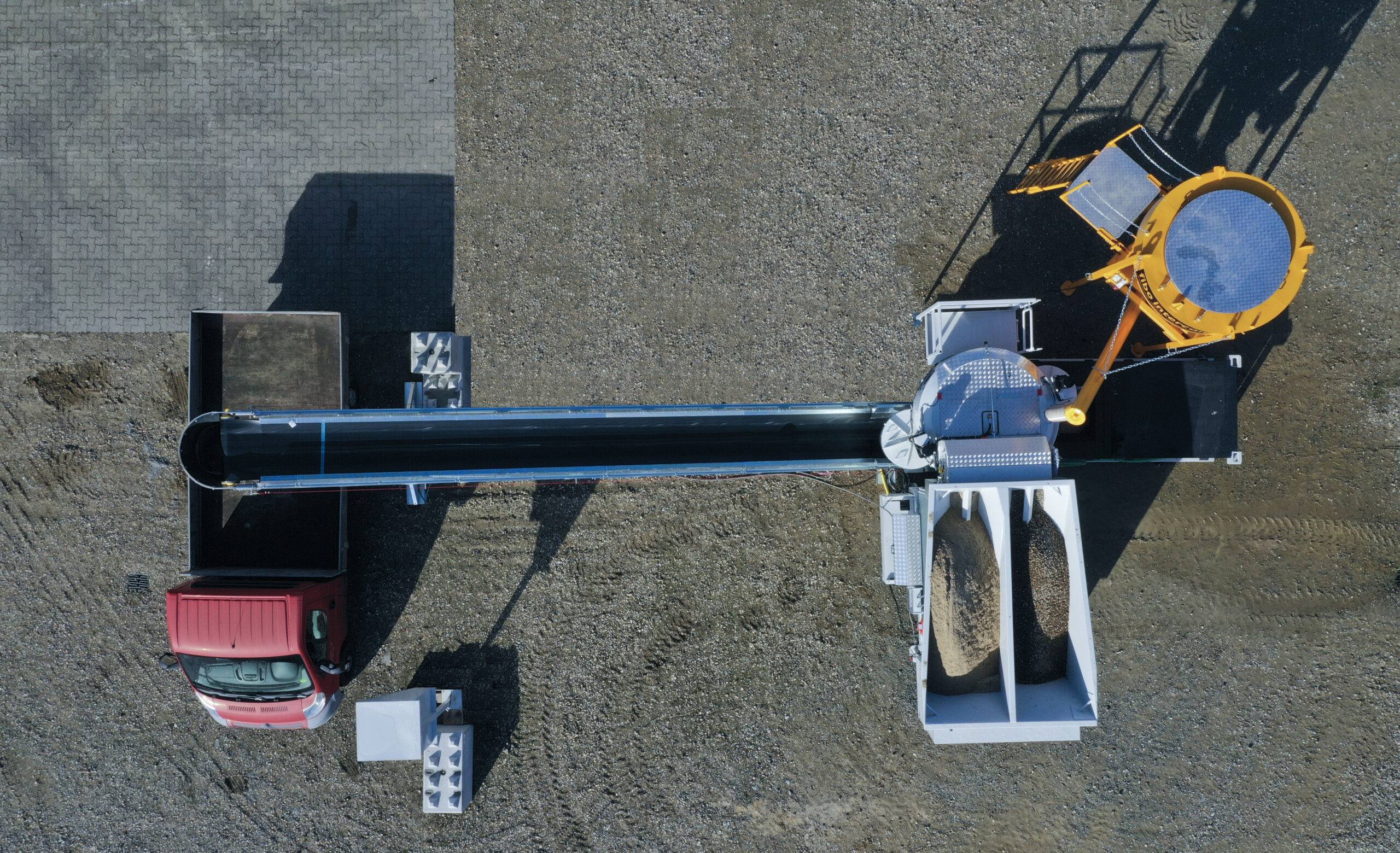 Aggregate blending and concrete "click and collect" batching machines from Crushing & Screening ltd. In the world of construction, efficiency and precision are paramount. 
Aggregate blending
Aggregate blending machines combine different types and sizes of aggregates to create a well-graded mixture. Through carefull control of proportions and characteristics, construction professionals can optimize performance.
Concrete batching
With these advanced "click and collect" concrete and screed batching systems. The process of concrete and screed production becomes highly streamlined and user-friendly. Designed with convenience and precision in mind, these machines allow users to select the desired mix through an intuitive digital interface. Once the mix is selected, the machine automatically blends the aggregates in the correct proportions, ensuring consistent quality every time.
Click and collect
The "click and collect" feature takes the convenience even further. No waiting for concrete to be delivered to the construction site, users can now collect their concrete directly from the machine. This saves valuable time and eliminates the need for multiple trips to the batching plant and additionally, permits small quantities of concrete to be purchase.
Whether you are involved in small-scale projects or large-scale infrastructure developments. Our technology can help you achieve superior results while saving time and resources. Explore our website to learn more about our products, browse through customer testimonials, view our company YouTube channel and learn more about our commitment to quality and innovation. When you choose a Crushing & Screening blending machine, you are choosing efficiency, reliability, and excellence in manufacture. Contact us today to discuss your blending needs and let us help you find the perfect machine for your business.
Aggregate blending
Designed to ensure thorough and homogeneous blending. Resulting in a consistent product, reducing variations and enhancing the overall quality.
Concrete
From an easy-to-use, intuitive touch screen, customers choose the amount of the product they need and pay by credit card, bar code or RFID tag at the terminals next to the screen. Within minutes the product is dispensed from a conveyor belt, into a truck or trailer and a receipt is printed at the terminal.