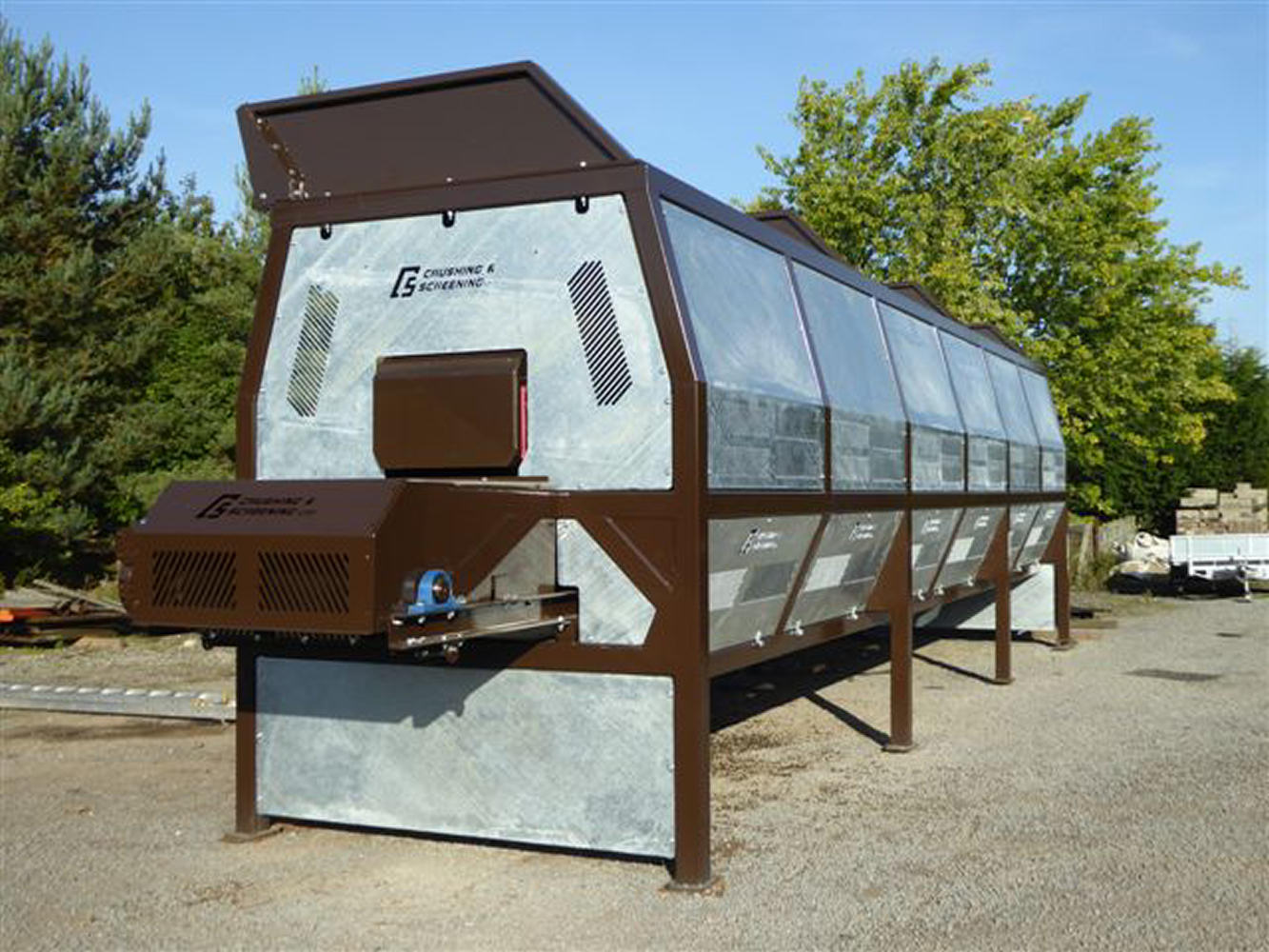 Aggregate blending machines
Aggregate blending machines designed to blend numerous types of aggregates, ensuring consistent and high-quality results. We understand the importance of precision and uniformity in aggregate blending. Whether you're in the construction, aggregate supply, mining, or concrete industries, our machines are engineered to meet your specific requirements. With advanced technology and innovative features, our blending machines offer numerous benefits.
Superior Blending Performance
Our blending machines are designed to ensure thorough and homogeneous blending. Thus, resulting in a more consistent product, reducing variations and enhancing the overall quality.
Customizable Configuration
We understand that every project has unique demands. That's why our blending machines offer customizable configurations to suit your explicit requirements. From adjustable mixing speeds to variable capacity options, we can tailor the machine to meet your production needs.
User-Friendly Interface
Featuring intuitive controls and user-friendly interfaces, operation is simple and efficient. With easy-to-use settings, you can ensure optimal blending performance while minimizing downtime.
Robust Construction
These robust and durable machines are expertly manufactured, ensuring long-lasting performance even in demanding environments. With minimal maintenance requirements, you can rely on our machines for continuous operation.
When it comes to aggregate blending, our machines are the ideal choice for achieving consistent and superior results. Take a closer look at our products, browse through customer testimonials, view our company YouTube channel and learn more about our commitment to quality and innovation. Contact us today to learn more about our range of aggregate blending machines and how they can optimize your operations. Our team of experts is ready to assist you in finding the perfect solution for your blending needs.
Please call +44 (0)1845 525288 to discuss your requirements in more detail.