We are a long established family company trading in the manufacture of new and refurbished  second-hand equipment for the extractive, material processing and waste recycling industry.  Our product range covers mobile and static equipment including picking lines, conveyors, trommel  screens, concrete crushers, soil screens, waste and plasterboard recycling equipment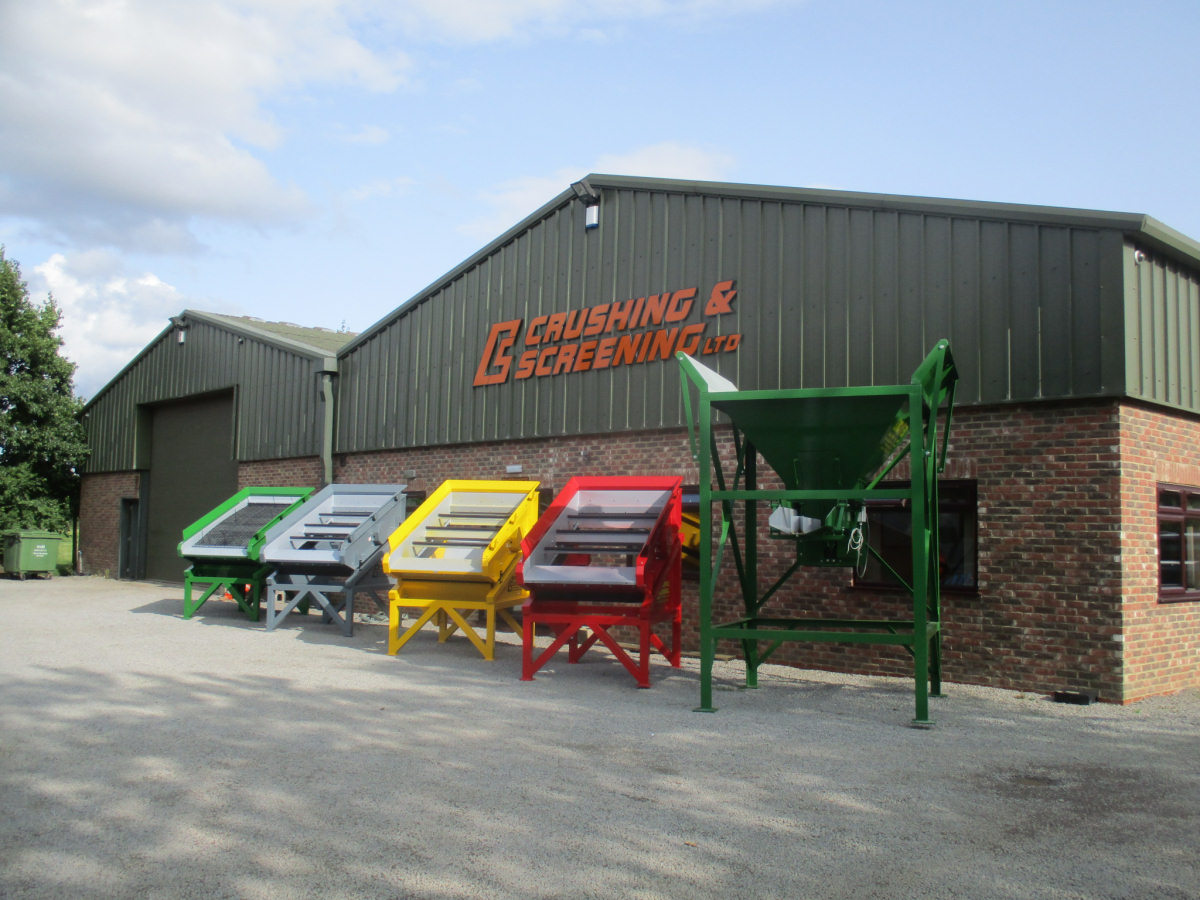 UK BASED COMPANY
Crushing & Screening Ltd are based in the United Kingdom with a manufacturing facility and workshop complete with the engineering, fabrication and design equipment to offer an unrivalled service. We are focused on supplying a high quality product backed by a high quality service.
SUPPLY & MANUFACTURE
We are a long established manufacturer and supplier of quality new and used crushing, screening, conveying, washing and waste recycling equipment, both mobile and static for the quarrying, demolition, processing and waste recycling industries.
An Established &
Trusted

Company
New and second hand plant to the UK and Export markets.
Crushing & Screening LTD has been manufacturing and supplying new and used equipment to the UK and export markets for over 25yrs and have built up a large customer base in this sector.
On site maintenance, servicing and spares
We have the facility to supplying service spares and maintenance parts to all the UK leading quarrying, recycling and processing companies. In addition we can provide: installation, mobile welding repairs and site fabrication.
Design and manufacture to your needs and specifications
We are fully equipped with a CAD design team and studio using industry leading CAD software, to tailor-make and design to suit individual customer requirements.
"Crushing and Screening Ltd have worked closely with us now for over 9 years. They have designed and manufactured our bulk bagging lines and they have also recently designed and manufactured a 3 hopper blending system to suit our specifications. We have always been impressed with the quality of their work and ability to offer a bespoke service to the customer". Mark Long | Director, CHAS LONG (AGGREGATES) LTD
"Crushing and Screening Ltd have carried out work on our various site for a number of years now.  They have had to tackle all aspects of work from breakdowns and planned maintenance through to rebuilds and new fabrication work.  I have always been impressed by the way all the Team at Crushing and Screening work together to achieve the end result (a happy customer!)". Kevin Parker | General Manager, LIGHTWATER QUARRIES
Please
Contact

us for all your requirements